Trainees vacancies in Repco Home Finance Limited (RHFL) May-2014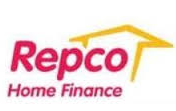 Repco Home Finance Limited (RHFL)
Requires Graduate Trainees in the branch of RHFL on retainer basis for 1 year contract period.

Graduate Trainees – Age not exceeding 25 years as on 01-05-2014 as per Company policy

Eligibility:

classroom course from a UGC recognized university. Graduates from Open University will not be considered.

Preference will be given for relevant prior experience in operations/sales/retail credit.

Fluency in Malayalam besides English is a must.
Eligible candidates are requested to apply at following Address on or before 07/06/2014.
Contact: Mr. Jose Paul
Branch Manager
Repco Home Finance Ltd
No.41/4057 A/Chalakkel house Ground Floor,
Old Railway Station Road,
Kochi – 682018
Landline No.0484-2397980
Mobile No: 094460 60209
Email: ekm@repcohome.com
Logon to: http://www.repcohome.com/ErnakulamTraniee22052014.pdf for more detailed information.
Bio Data Form: http://www.repcohome.com/BIO%20DATA%20FORM_NEW.pdf