Scientist Requirements in Indian Council of Medical Research (ICMR) July-2014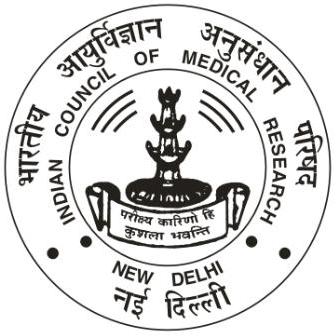 Indian Council of Medical Research (ICMR)
New Delhi – 110029
Applications in the prescribed form are invited from Indian nationals for below posts :
Scientist-B : 60 posts, Age : 35 years, Pay Scale : Rs. 15600 – 39100 grade pay Rs. 5400/-

Application Fee: Rs. 500/- for General and OBC candidates and Rs.100/- for SC & ST in the form of crossed demand draft of any Bank drawn in favor of Director General, ICMR, N. Delhi payable at N.Delhi. Candidates belonging to PWD category are exempted from payment of application fee.
How to Apply : Application form in the prescribed format duly filled in and completed in all respects should be sent to the Director General, ICMR, V. Ramalingaswami Bhawan, Ansari Nagar, New Delhi – 110029 on or before the closing date 30/09/2014 up to 5.00 P.M. along- with Demand Draft.A scanned copy of application may be sent through E-mail at ID: sc_b_2014@icmr.org.in
Logon to : http://icmr.nic.in/Employment_Opportunities/scientist_B/scientist-b_advt.pdf for more detailed information.
Application Form : http://icmr.nic.in/Employment_Opportunities/scientist_B/Application%20form%20for%20the%20post%20of%20Scientist-%E2%80%9CB%E2%80%9D%20(Medical%20Non%20-Medical).doc