Vacancies in Ticel Bio Park Limited Jan-2015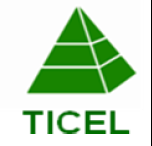 Ticel Bio Park Limited
Chennai
NIO invites applications from candidates for below posts :
TECHNICAL ASSISTANT ( Contract) – 02 Post,Pay : Rs.20,000 Per Month (10% increase for 2nd & 3rd year)
How To Apply: Eligible candidates may send applications as per prescribed format (refer our website) for above position on contract for 3 years, on or before 10.02.2015. No pay / allowance / Bonus / etc. will be paid except conveyance allowance as per rules.
Logon to : http://www.ticelbiopark.com/Tec.Asst%20Bio%20data%20format.pdf for more detailed information.