Vacancies in Bank of India (BOI) Feb-2016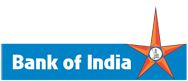 Bank of India (BOI)
(a leading Public Sector Bank)
Project No. 2015-16/2
Invites Online Applications for recruitment of Specialist Officers in various cadre / scales.
Chartered Accountant – 20 Posts, Post Code: 1

Risk Analysts – 4 Posts, Post Code: 2

Law Officer – 5 Posts, Post Code: 3

Information Technology – 42 Posts, Post Code: 4

Technical Officer (Premises) – 2 Posts, Post Code: 5

Technical Officer (Appraisal) – 4 Posts, Post Code: 6
Selection Process: Online Examination and / or Group Discussion and / or Interview.
Application Fee: ₹ 100/- (Intimation Charges Only) for SC / ST / PWD Candidates; ₹ 600/- (Application Fee + Intimation Charges) for General and Others Candidates. The fee can be made through Online Payment Mode.
How to Apply: Eligible candidates are advised to Apply Online through Bank of India (BOI) Website on or before 08/03/2016.
Important Dates:
Last date for submission of Online application: 08/03/2016

Relevant date for Age/ Qualification/ Post Qualification Experience: 01/01/2016

Payment of Fee Online: 23/02/2016 to 08/03/2016 (Both days inclusive)
Logon to: http://www.bankofindia.co.in/pdf/BOI-SPL-ADVT-Project-2015-16-2-08022016.pdf for more detailed information.
Apply online @ http://ibps.sifyitest.com/boirsofeb16/