Vacancies in Tripura Public Service Commission (TPSC) July-2016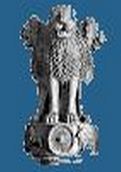 Tripura Public Service Commission (TPSC)
Advertisement No. 06/2016
Invites applications from bonafide citizens of India for selection of permanent post of Dental Surgeon under Health and Family welfare Department, Government of Tripura and Agriculture Officer under the Department of Agriculture, Govt. of Tripura.
Dental Surgeon, Ex-cadre Group-A Gazetted – 34 Posts, Pay: ₹ 15,600-39,100/- PB-4 with Grade Pay of ₹ 5,400/-

Agriculture Officer, TAFS Grade-I, Group-B Gazetted – 50 Posts, Pay: ₹ 10,230-34,800/- PB-3 with Grade Pay of ₹ 4,800/-
How to Apply: Application in the prescribed form duly filled in by the candidate and 02 copies of recent stamp size photographs of the candidate affixed on the Application and Admit Card along with the copies of self attested certificates, self addressed envelope bearing postage stamp of ₹ 5/- is to be submitted to the Reception Counter of the TPSC Secretariat by 30/07/2016 up to 5.00 PM. Applicants may obtain the acknowledgement including Receipt Number from reception counter of the Commission. The candidates, who will send application by post, are also required to attach to the application; a self-addressed Post-card indicating the Advertisement No. and name of the post applied for. Application will be acknowledged by the Commission by returning this card to the candidate after indicating the Registration No. allotted to the candidate.
Logon to: http://www.tpsc.gov.in/2016/010716.pdf for more detailed information.