Vacancies in National Health Mission (NHM) Sep-2016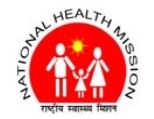 National Health Mission (NHM)
Chandigarh Health & Family Welfare Department, Chandigarh
Requires qualified contractual staff of following positions on contract basis up to 31st March 2017.
Gynaecologist under NUHM – 2 Posts, Pay: ₹ 68,200/-

Paediatrician Under NHM and for DEIC under RBSK – 3 Posts, Pay: ₹ 75,000/-

Radiologist under NUHM and NHM – 2 Posts, Pay: ₹ 75,000/-

Medical Officer-MCH under NHM – 3 Posts, Pay: ₹ 38,500/- + ₹ 5,000/- incentives for shift duties round the clock (morning, evening and night)

Medical Officer under NPCDCS – 4 Posts, Pay: ₹ 38,500/-
How to Apply: Desirous candidates having the requisite qualifications mentioned above shall submit their Bio-data on Application Format alongwith self attested copies of all certificates/ testimonials(from matriculation onwards) and one recent passport size photograph duly self attested at the time of walk-in-interview. Candidates shall also bring their original certificates. Registration shall be done strictly between 9.00 am to 10.00 am followed by interview. Walk-In-Interview On 23/09/2016 At 9.00 AM
Logon to: http://nrhmchd.gov.in/press/walkinsept2016.pdf for more detailed information.
Application format @ http://nrhmchd.gov.in/applicationformat_general.pdf