Vacancies in Odisha State Health and Family Welfare Society Sep-2016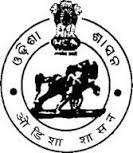 Odisha State Health and Family Welfare Society
Govt. of Odisha – Department of Health & Family Welfare, Govt. of Odisha
ADVERTISEMENT NO.36/16
Invites applications from eligible candidates for contractual appointment of Data Assistant cum Accountant under National Health Mission (NRHM), Odisha on contractual basis.
Data Assistant cum Accountant, NUHM – 51 Posts, Age: 21 to 35 Years, Pay: ₹ 8,000/- + P.I.
How to Apply: Interested candidates are to apply to the concerned CDMO-cum-District Mission Director on or before 15/10/2016 by 5.00 P.M. in the prescribed application form along with self attested copies of all supportive documents through Registered Post / Speed Post / Courier only and the envelope containing the application should be super-scribed clearly name of the post applied for.
Logon to: http://nrhmorissa.gov.in/writereaddata/Upload/Documents/merged_document_2.pdf for more detailed information.
Corrigendrum @ http://nrhmorissa.gov.in/writereaddata/Upload/Documents/nrhm%20corri%20ad%20-%20size%208cm%20(w)%20x%205cm%20(h).pdf