Requirement in Aligarh Muslim University (AMU) Oct-2016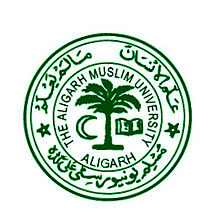 Aligarh Muslim University (AMU)
Aligarh , (UP)
Advertisement No. 6/2016
Invited for the following Teaching and Non-Teaching job vacancy in various subjects/ disciplines in Aligarh Muslim University (AMU)
Principal : 01 post in women's Polytechnic, Pay Scale : Rs. 37,400-67,000 AGP Rs. 10000

Professor : 06 posts, Pay Scale : Rs. 37,400-67,000 AGP Rs. 10000

Associate Professor : 16 posts, Pay Scale : Rs. 37,400-67,000 AGP Rs. 9000

Assistant Professor : 28 posts, Rs. 15,600-39,100 AGP Rs. 6,000

PGT : 05 posts in various disciplines, Pay Scale : Rs. 9300-34800 GP Rs. 4800

TGT : 18 posts in various disciplines, Pay Scale : Rs. 9300-34800 GP Rs. 4600

Training & Placement Officer : 01 post in Z.H. College of Engineering & Technology (for a tenure of 5 years) (01), Pay Band: Rs. 15600-39100 GP Rs. 7600

Publication Cum Sales Officer in Publication Division : 01 post in Sir Syed Academy, Pay Band: Rs. 15600-39100 GP Rs. 7600

Assistant Finance Officer : 01 post in Finance & Accounts Department, Pay Band: Rs. 15600-39100 Grade Pay Rs. 5400

Horticulturist in Land Gardens and Parks : 01 post, Pay Band: Rs. 9300-34800 GP Rs. 4600

University Health Officer : 01 post, Pay Band: Rs. 9300-34800 GP Rs. 4600

Senior Technical Assistant : 01 post, Pay Band: Rs. 9300-34800 GP Rs. 4200

Assistant Hakim : 01 post, Pay Band: Rs. 5200-20200 GP Rs. 2400

In-charge Unani Dispensary : 01 post, Pay Band: Rs. 5200-20200 GP Rs. 2400

Technical Assistant (Stores) : 02 posts, Pay Band: Rs. 5200-20200 GP Rs. 2800

Senior Lab Assistant (Nuskhaband) / Pharmacist (Unani) : 02 posts, Pay Band: Rs. 5200-20200 GP Rs. 2400

Staff Nurse : 04 posts, Pay Band: Rs.9300-34800 GP Rs. 4200

Sub-Station Operator : 01 post, Pay Band: Rs. 5200-20200 GP Rs. 2000

Junior Engineer : 01 post, Pay Band: Rs.9300-34800 GP Rs. 4200

Property Officer : 01 post, Pay Band: Rs.9300-34800 GP Rs. 4600

Security Officer : 01 post, Pay Band: Rs. 9300-34800 GP Rs. 4600

Receptionist : 01 post, Pay Band: Rs. 5200-20200 GP Rs. 2400

Security Inspector : 01 post, Pay Band: Rs. 5200-20200 GP Rs. 2800

Electrician : 01 post, Pay Band: Rs. 5200-20200 GP Rs. 2000

Security Assistant : 02 posts, Pay Band: Rs.5200-20200 GP Rs. 1900

Drivers : 07 posts, Pay Band: Rs.5200-20200 GP Rs. 1900

Tractor Driver : 01 post, Pay Band: Rs.5200-20200 GP Rs. 1900

Cooks : 33 posts, Pay Band: Rs.5200-20200 GP Rs. 1900

Assistant Curator : 01 post, Pay Band: Rs.5200-20200 GP Rs. 2800

Lab Assistant : 01 post, Pay Band: Rs.5200-20200 GP Rs. 2400
Application Fee: Demand Draft of Rs. 300/- payable to Finance Officer, AMU, Aligarh at State Bank of India, AMU Branch Aligarh (05555),
How to Apply: Apply in the prescribed format may either be delivered personally at the Reception Counter of Administrative Block or sent by post, super-scribing on the top left of the cover the post applied for, advertisement number and date, to the Deputy Registrar (Selection Committee), Aligarh Muslim University (AMU), Aligarh – 202002 (UP), so as to reach him by 27/10/2016.
Logon to: http://amuregistrar.com/vacancies.html for more detailed information.
Application form @ http://www.amuregistrar.com/app_form.pdf