Requirement in Indian Institute of Management (IIM) Mar-2017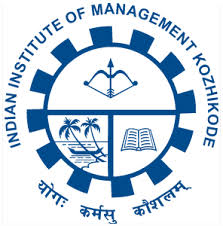 Indian Institute of Management (IIM)
Kozhikode
Notification No. C-02/2017-IIMK.HR
Invites applications for the position of MEP Engineer on contract basis.
MEP Engineer – 01 Post, Age: 60 years (as on the date of notification), Pay: ₹ 30,300/- (including ₹ 300/- towards telephone allowance)
How to Apply: Qualified and interested persons apply online through IIM Kozhikode website on or before 04/04/2017 up to 5:00 PM. The candidates who have submitted their applications online should be present at HM Kozhikode Campus latest by 09:00 AM on the date of interview (i.e 5th April 2017).
Logon to: https://www.iimk.ac.in/announcements/careers/notification/2017/226.pdf?d=29 for more detailed information.
Apply online @ https://www.iimk.ac.in/announcements/careers/OnlineApplnFormContract/login.php?n=127