Requirement in Indian Institute of Technology (IIT) Mar-2017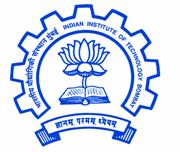 Indian Institute of Technology (IIT)
Bombay
Advertisement No. Rect/Admn-II/2016/13
Invites Online Applications for recruitment of following Temporary Positions.
Software Engineer – 6 Posts, Age: 32 Years, Pay: ₹ 30,000/- to ₹ 42,000/-

Data Entry Operator (DEO) – 2 Posts, Age: 27 Years, Pay: ₹ 18,000/- to ₹ 26,000/-

Help Desk Operator (SAP) – 9 Posts, Age: 27 Years, Pay: ₹ 18,000/- to ₹ 26,000/-
How to Apply: Eligible Candidates possessing the requisite qualification and experience may apply online through IIT Bombay Website. The online registration close on 11/03/2017. Candidates applied online are requested to attend the Written Test on Sunday the 12/03/2017 at LA101 & LA102, Lecture hall complex, IIT Bombay, Powai, Mumbai – 400076. The written test will be of objective type questions and of 2 hours duration. Help Desk: For clarifications, write to jobs.help@iitb.ac.in with the word Walk-in embedded in the subject matter, or contact 25764732 (10:00-17:00 Hrs only).
Logon to: http://www.iitb.ac.in/sites/default/files/jobs/2017-03/Detailed%20Advt_SE_HDO_DEO.pdf for more detailed information.
Online Application @ https://portal.iitb.ac.in/jobs/