Requirement in State Bank of India (SBI) Sep-2017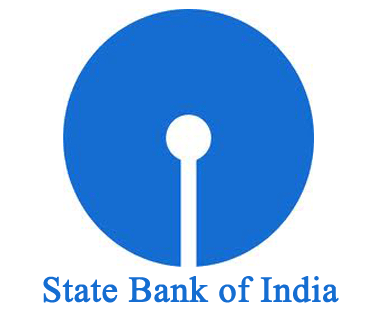 State Bank of India (SBI)
Mumbai
ADVERTISEMENT NO. CRPD/SCO-LAW/2017-18/06
Invites online applications for recruitment of Specialist Cadre Officers (Deputy Manage and Deputy General Manager in Law).
Deputy Manager (Law) – 40 Posts, Age: 25 to 35 Years, Pay: MMGS II ₹ 31705-1145/ 1-32850-1310/ 10-45950

Deputy General Manager (Law) – 1 Post, Age: 35 to 45 Years, Pay: TEGS VI ₹ 68680-1960/ 4-76520
Application Fee (A Non-Refundable): ₹ 100/- (Intimation Charges Only) for SC / ST / PWD Category; ₹ 600/- (Application Fee including Intimation Charges) for General and others.
Selection Process:
Deputy Manager (Law) – The selection of candidates will be on the basis of Online Written Test and Interview. The test will be conducted tentatively on 11/11/2017. The call letter of test will be uploaded on Bank's website and also advised to the candidates through SMS and e mails. Candidates will be required to download the call letters. The test may be held at Ahmedabad, Vadodara, Bangalore, Bhopal, Raipur, Bhubaneshwar, Chandigarh, Jammu, Srinagar, Chennai, Madurai, Guwahati, Hyderabad / Secunderabad, Vishakhapatnam, Kolkata / Greater Kolkata, Lucknow, Varanasi, Mumbai / Greater Mumbai / Thane / Navi Mumbai, Nagpur, Pune, Dehradun, Jaipur, New Delhi/ Delhi NCR, Patna, Ranchi, Ernakulam & Trivandrum centres.
Deputy General Manager (Law) – Selection will be based on shortlisting and Personal Interview. Adequate number of candidates as decided by the Bank will be shortlisted, based on their qualification, experience and overall suitability, for interview. The qualifying marks in interviews will be decided by the Bank. Merit list for selection will be prepared in descending order on the basis of scores obtained in the Interview only Note:- In case more than one candidate score the cut-off marks [common marks at cut-off point], such candidate will be ranked according to their age in descending order, both in select list as well as in wait list (if maintained).
How to Apply: Eligible Interested Indian Citizens apply online for Specialist Cadre Officers posts from 15/09/2017 to 06/10/2017.
Logon to: https://www.sbi.co.in/webfiles/uploads/files/1505222326514_CRPD_SCO_LAW2017_18.pdf for more detailed information.
Apply online @ http://ibps.sifyitest.com/sbiscolsep17/