Requirement in Tamil Nadu Newsprint and Papers Limited (TNPL) Dec-2017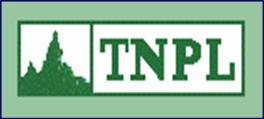 Tamil Nadu Newsprint and Papers Limited (TNPL)
Requires experienced personnel for the post of Assistant General Manager (Board Production) for its Multilayer Double Coated Board Plant, Mondipatti, Trichy District, Tamil Nadu.
Assistant General Manager (Board Production) – 01 (General) Post, Pay: ₹ 42400 – 1310 – 56500/-
How to Apply: Candidates may apply in the prescribed format by post in strict confidence superscribing the name of the post within 15 days from the date of release of this advertisement to: GENERAL MANAGER (HR) TAMIL NADU NEWSPRINT AND PAPERS LIMITED KAGITHAPURAM -639 136, KARUR DISTRICT, TAMILNADU giving full details of age, qualification with year of passing, experience, community, salary drawn and position being held along with copies of testimonials towards proof for the same. Applicants should enclose documentary proof for Date of Birth, Community, Educational Qualifications, Class & Percentage of Marks, Experience, salary drawn, etc, along with the Bio-data form. The last date may be 02/01/2018.
Logon to: http://tnpl.com/Careers.aspx for more detailed information.