Requirement in Bharat Electronics Limited (BEL) Jan@2018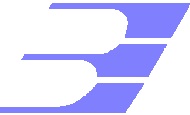 Bharat Electronics Limited (BEL)
Requires outstanding professionals for the post of Deputy Engineer for its C-D&E division, located in BANGALORE Complex.
Deputy Engineer – 04 Posts, Age: 30 Years, Pay: Grade E-II ₹ 40000 – 3% – 140000/-, Job Code: C&DCOM
Selection Process: Written Test and Interview.
How to Apply: Eligible candidates apply in the prescribed format. The duly filled application along with the photo-copies of documents should be reach to DGM HR (ES&C-D&E), Bharat Electronics Limited, Jalahalli Post, Bangalore – 560013 on or before 24/01/2018. The post applied for along with jobcode, should be super scribed on the envelope.
Logon to: http://www.bel-india.com/writereaddata/Dy_%20Engineer%20Advt%20.pdf && http://www.bel-india.com/CareersGridbind.aspx?MId=29&LId=1&subject=1&link=0&issnno=1&name=Recruitment%20-%20Advertisements for more detailed information.
Application form @ http://www.bel-india.com/Documentviews.aspx?fileName=APPLICATION%20FORM(11).pdf