Trainees vacancies in Karnataka Antibiotics & Pharmaceuticals Limited (KAPL) April-2014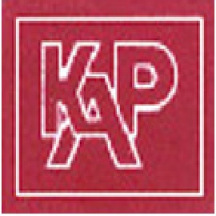 Karnataka Antibiotics & Pharmaceuticals Limited (KAPL)
A Government of India Enterprise
"Nirman Bhavan", Dr.Rajkumar Road, 1st, Block, Rajajinagar, [ Opp.Orion Mall]
Bengaluru – 560 010
Application invites for filling up total Six (06) Vacancies on Temporary Basis (Two Years of Training).
MANAGEMENT TRAINEES – PRODUCTION – 06 Posts, Age: Below 26 Years, Pay: Rs.10,000/- during first year; Rs.12,000/- during second year

Educational Qualification: B.Pharmacy / M.Pharmacy with or without experience.
Training –> The candidates will be trained in different sections like Liquid Injections, Non-parenteral Dry Powder Injections and Ayurveda Block.
How To Apply: Interested candidates may send their duly filled-in application as per prescribed format available in official website to reach "KAPL, General Manager – HRD" within 15 days from the date of advertisement (Last Date is 10/05/2014).
Logon to: http://governmentjobsindia.net/wp-content/uploads/kapl – Vacancies Details.png for more detailed information.
Application Format @ http://www.kaplindia.com/upload/app_for_emp_10042013.pdf