Requirements in Western Coalfields Limited (WCL) July-2014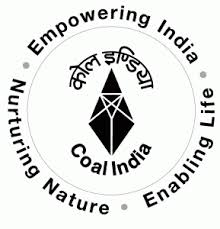 Western Coalfields Limited (WCL)
WCL invites applications for below posts :
Graduate Apprentices – Pay – Rs.3560/- Per Month

Technician Apprentices – Pay – Rs.2530/- per month

How To Apply: Application (Prescribed Format) completed in all respects along with following documents to be enclosed:-
1) Attested copy of Mark Sheet of final year of B.Tech / Degree / Diploma.
2) Attested copy of Mark Sheet or Certificate of SSC or HSSC issued by respective Educational Board in which Date of Birth is mentioned.
3) Attested copy of Valid Caste Certificate for SC/ST candidates.
4) Two (2) Numbers Self addressed, envelopes – size 28 cm x13 cm. with Rs 10/- Postal Stamp.
Application must have reach to "THE GENERAL MANAGER (HRD), WESTERN COALFIELDS LIMITED, COAL ESTATE, CIVIL LINES, NAGPUR (MAHARASHTRA) – 440 001. "APPLICATION FOR APPRENTICES" should be clearly mentioned on the envelop. The last date for receipt of application is 31/08/2014.
Logon to :http://westerncoal.nic.in/sites/default/files/userfiles/PDPT%20Engagement%20order%20Jul%2014.pdf for more detailed information.