Requirement in Paschim Gujarat Vij Co. Ltd (PGVCL) May-2017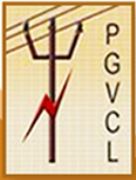 Paschim Gujarat Vij Co. Ltd (PGVCL)
Invites applications from eligible Engineering Graduates for recruitment position of Vidyut Sahayak (Junior Engineer – Civil).
Sahayak (Junior Engineer- Civil) – 03 Posts, Pay: Fixed remuneration for 1st and 2nd year would be ₹ 21,550/- and ₹ 23,550/- respectively per monthVidyut
How to Apply: Eligible Candidates are required to submit Online Application on or before 25/05/2017 up to 6:00 PM. Candidates are requested to take the print out of the filled up application and to submit the same with the photocopies of required documents addressed to I/c. General Manager (HR) Paschim Gujarat Vij Company Limited, Regd. & Corporate Office, "Paschim Gujarat Vij Seva Sadan", Nana Mava Main Road, Laxminagar, Rajkot – 360 004 by RPAD / Speed Post only. It is compulsory to mention the generated Application Number & to write "Application for the post of Vidyut Sahayak (Junior Engineer)-Civil" on the envelop. The last date for receipt of applications is 06/06/2017.
Logon to: http://www.pgvcl.com/jobs/VSJE_CIVIL_JUL17/Terms%20&%20Conditions.pdf for more detailed information.
Apply online @ http://pgvcl.com/recruitment/onlinereghome/
Format of affidavit @ http://www.pgvcl.com/jobs/VSJE_CIVIL_JUL17/Format%20of%20Affidavit.pdf